RDX Kids Boxing Gloves J7 6oz
Resilient Maya Hide leatherTM for long-lasting durability
Multi-layered Quadro domeTM J2 padding to minimize the impact
Quick-EZTM hook-and-loop design for easy take-on and take-off
Ensures perfect wrist alignment to punch hard
Perforated ventilation holes for dry hands
Sweat-wicking technology for distraction-free training
6oz weight for feather light and blazing fast punches
Disclosure
RDX KIDS BOXING GLOVES J7 6OZ
Train those young stars of the future from today with RDX 6oz Junior Training Gloves! These top-of-the-line boxing gloves are made with durable Maya Hide leather to withstand heavy punches. Not only do these gloves protect your child's hands as they punch and spar, but they also help them foster physical confidence, and develop hand-eye coordination. They are specially sized to fit all sizes for children under 10 so that they can jab and hook without hassles. So, give your kid the edge today and let them bring their inner champion!
Punching with Protection
Allow your child to train passionately, confidently, and safely. Equipped with multi-layered Quadro domeTM J2 padding, these boxing gloves ensure to soften every blow and minimize the impact of the punches they throw. This extra layer of protection shields those little hands, knuckles, and wrists from any potential injury.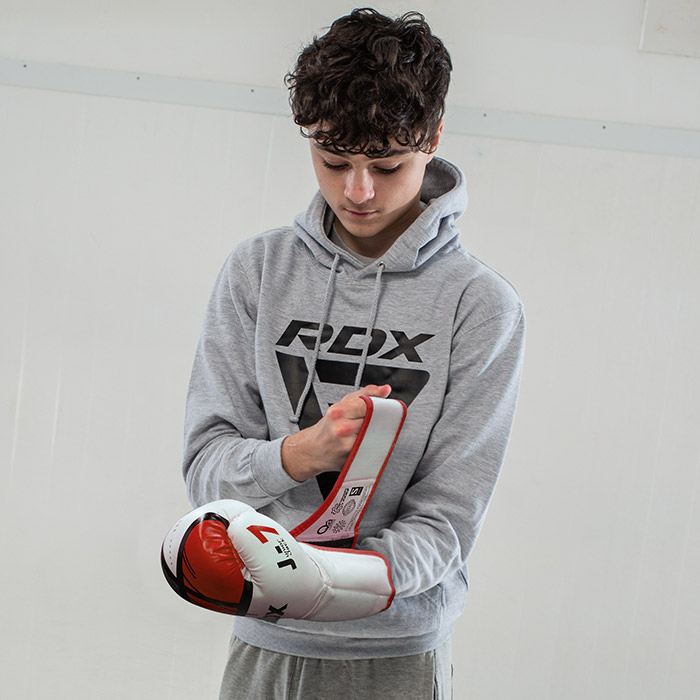 Get Ready to Train Smarter and Harder
We make sure your kids have the optimal wrist alignment to hit a strong punch! The attached thumb design tucks in the thumbs for an ideal fists formation, so they can hit their target with precision, while the Quick-EZTM hook and loop closure makes taking on and off super easy for the kids.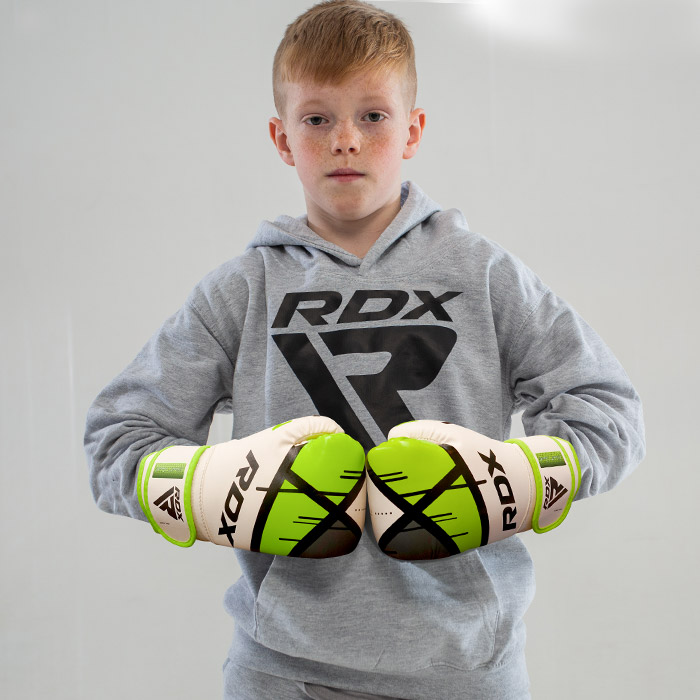 No More Sweaty Hands
Its sweat-wicking technology is designed to take their performance to the next level while providing them with the comfort they need. With an inner satin fabric that absorbs and evaporates sweat away, these gloves will keep your child cool during a training session so they can focus on perfecting their skills!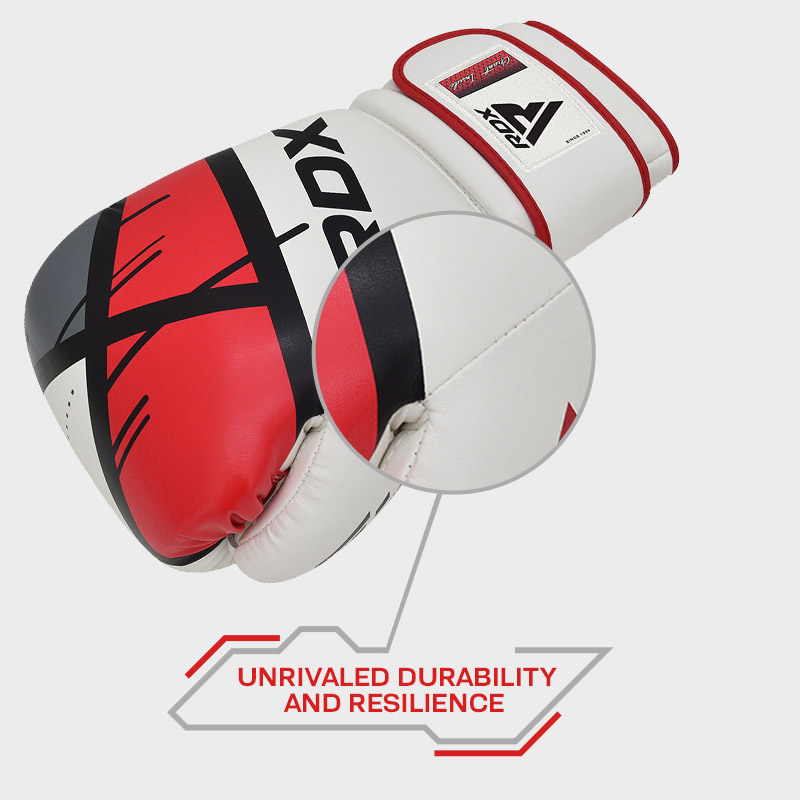 Unrivaled Durability and Resilience!
Specially designed with Maya Hide leather, these gloves provide unrivaled durability and resilience with an ultra-premium look on hands. No matter what combat sports your child takes, these gloves are crafted to last longer by preventing wear and tear. With high-end endurance, you no longer have to worry about investing in another pair of gloves for a long time.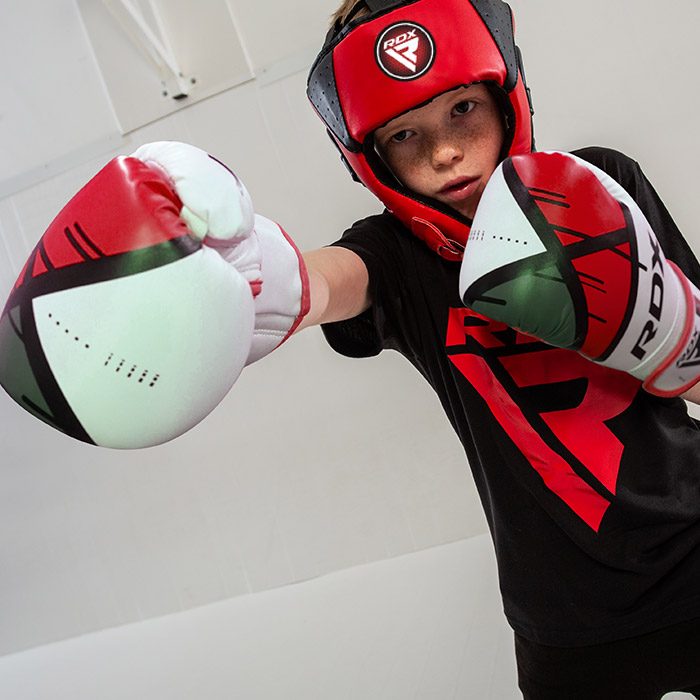 Superior Ventilation for Dry Hands
Not only do these junior gloves provide greater protection than the boxing gloves for children out there but they also keep the hands sweat-free too! The perforated ventilation holes on the palm face are strategically placed to make sure you don't have to worry about sweaty or clammy hands, giving kids ultimate comfort and an enjoyable training experience.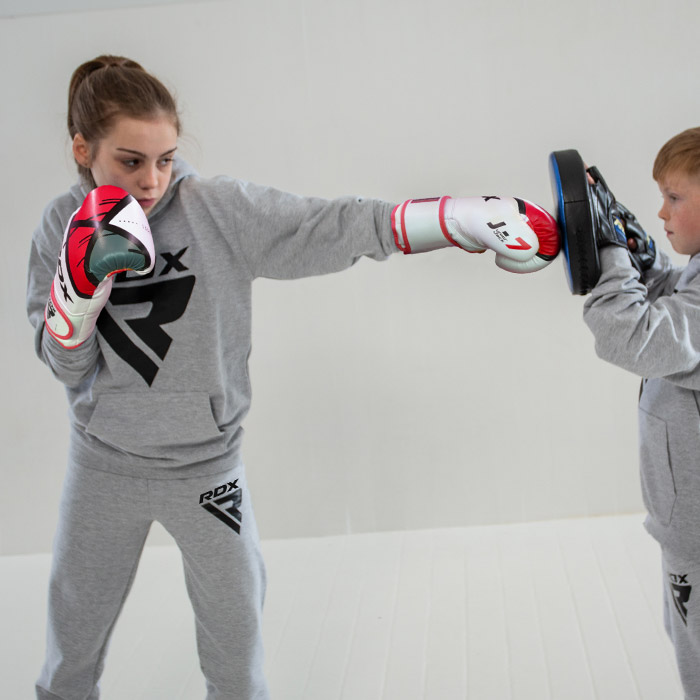 Lightweight Punching Power
RDX J7 boxing gloves for kids may be small, but they sure pack a punch! Ingeniously designed to weigh 6oz, they're light enough to allow your little ones to train with ease and comfort – no more feeling weighed down. Say goodbye to those bulky, clunky gloves of yesteryear and get your kiddos some fun and lightweight RDX gloves today